Welcome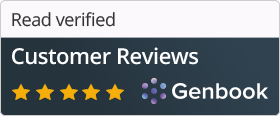 Welcome to Spa Alexis Massage & Bodywork, "Advanced Bodywork & Massage" in the heart of the Galleria area of Houston Tx. Alexis wants to thank you for visiting her website, please read on to see how Alexis of Spa Alexis can be of value to you in your massage therapy wellness needs.
Spa Alexis Massage & Bodywork was recognized and voted, "Best Massage Houston, Texas 2013" http://houston.cityvoter.com/award/spa-alexis-massage-and-bodywork-best-massage-2013/621533 and "Best Massage Therapist Houston, Texas 2012" http://www.kudzu.com/m/Spa-Alexis-Massage-Spa-22826668.
Spa Alexis Massage & Bodywork provides advanced massage & bodywork utilizing integrative and innovative massage styles to achieve healthy muscle tissue and body balance. Specializing in massage, massage therapy, bodywork, acutherapy, energetic healing, stretching, stress management, pain management and rehabilatation work. Read further to learn how this benifits you as a client.
In massage therapy there is an art in the science of holistic therapeutic healing through touch, and you will experience the difference in quality at Spa Alexis Massage & Bodywork. At Spa Alexis you will only be provided with the highest caliber of innovative and integrative advanced bodywork and massage therapy that will be conducive to your individual bodies make up and situation. Utilizing and accessing in depth knowledge, skills and talent Spa Alexis's focus is to assist you in the healing of acute, sub-acute, chronic pain and other symptons (sore, stiff and also tight muscles) of the soft tissues (muscles, tendons, ligaments, connective tissue & fascia) through various modalities of therapeutic massage, massage therapy, bodywork, acutherapy, energetic healing and stretching.
Are you are in need of a healing massage for muscles, tendons, ligaments, fascia and connective tissue that are tight and sore? Are you pre or post a sporting event or just taking part in various sports? Do you need stress or pain management? Have you had recent injuries such as sprains, strains, tears or decreased range of motion and need rehabilitation work? Are you post orthopedic, plastic surgery or other medical surgeries? Do you just need to relax, zone out and distress not only in your body but also your mind? Spa Alexis Massage & Bodywork provides these massage services and is impeccably detailed to maximize the effectiveness for your results. What this means to you, is that you are going to very quickly feel improvement, refreshed, renewed and rejuvinated like never before.
The goal is not to just get you in and out, but to build a long term professional therapeutic relationship with you that will benifit your needs and bring value to you as my client. Bringing the healing and relaxation benefits of regular massage therapy and bodywork to you in a way that your body can best utilize is my utmost criteria. The ultimate agenda Spa Alexis Massage & Bodywork has for you, is to achieve healthy muscles tissue, pain free body balance and mind-body wellness.
Spa Alexis makes every effort to schedule you ASAP. Please sign up here to be informed of unexpected openings, notifications, alerts and special announcements.
Sign up for my newsletter and receive a $20 coupon.

"An education isn't how much you have committed to memory, or even how much you know. It's being able to differentiate between what you know and how to use it."
"Knowing how, what and when to use it; and on what area is what sets Alexis of Spa Alexis Massage & Bodywork apart. There are some out there that may claim they know and are trained, but have little real understanding of injuries, acute, sub acute, chronic pain and working on it vs. just giving an average mediocre massage. Experience the difference and see for yourself!"
3000 Sage Rd
Houston, Tx. 77056
832-292-9146
alexis@spaalexis.com
Copyright 2009-2013 All Rights Reserved
Houston Holistic Healing Arts Health & Wellness LLC
Spa Alexis Massage & Bodywork